Student voting rates at Trinity College increased by 21.5 percentage points in the 2020 election compared to 2016, according to a report from the Institute for Democracy & Higher Education (IDHE) at Tufts University's Tisch College of Civic Life.
The report, Democracy Counts 2020, is based on an analysis of the voting patterns of more than 9 million college students on more than 1,000 campuses participating in the National Study of Learning, Voting, and Engagement (NSLVE).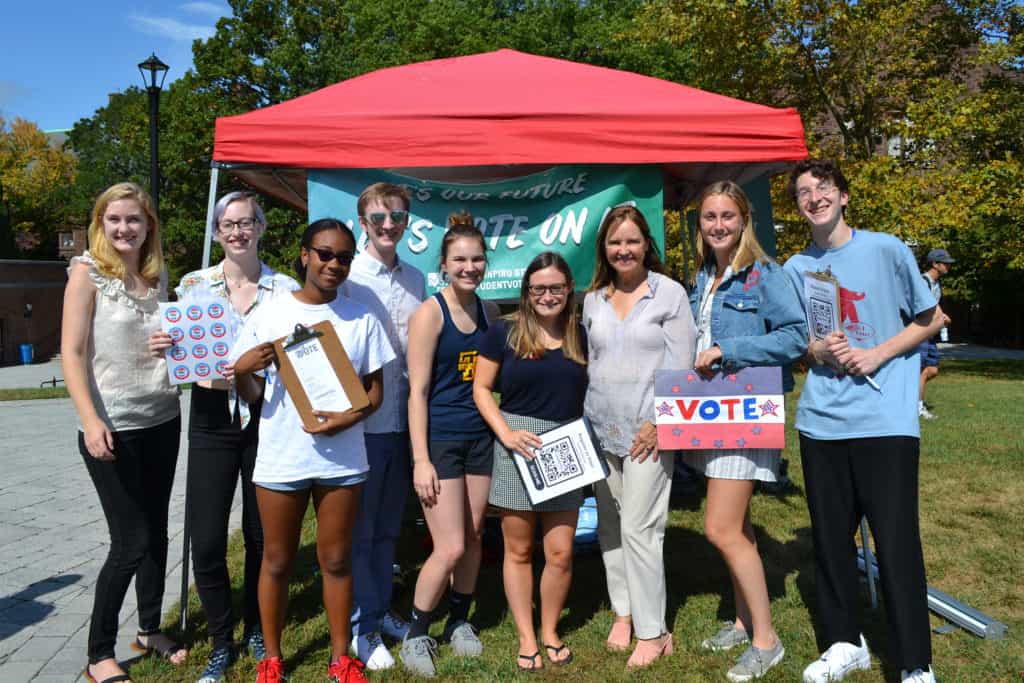 "We are excited to see the significant increase in student voter turnout at Trinity," said Emma Hersom '24, chair of the CONNPIRG chapter at Trinity College. "Our future is important to us and in order to be heard on issues we care about, we all need to vote. Last year CONNPIRG students and the TrinVotes! Coalition worked tirelessly to register, educate, and mobilize the campus."
Nationally, youth voter turnout reached its highest level in nearly 50 years, with college students playing a major factor. PIRG New Voters Project, a student-led voter mobilization effort at Trinity, along with the TrinVotes! Coalition, helped educate thousands of students in 2020. While remote learning created new challenges to reach new voters, the New Voters Project focused on peer-to-peer conversations through phone calls, text messages, and social media.
"In the fall, we traded our clipboards for Zoom calls to help register and educate more than 10,000 students at Trinity College and across Connecticut," said Hersom.
During the 2020 election season, CONNPIRG students and the TrinVotes! Coalition:
Helped register more than 200 students to vote on campus
Put on a vote trivia night with SAIL (Trinity's Office of Student Activities, Involvement, and Leadership) and Connecticut Secretary of the State Denise Merrill
Made more than 10,000 get-out-the-vote reminders in the weeks leading up to election day. These included phone calls, text messages, and face-to-face conversations
Generated at least five all-campus emails sent by Trinity campus administration to help register students to vote, remind them to vote, and help them make a plan to safely cast their ballots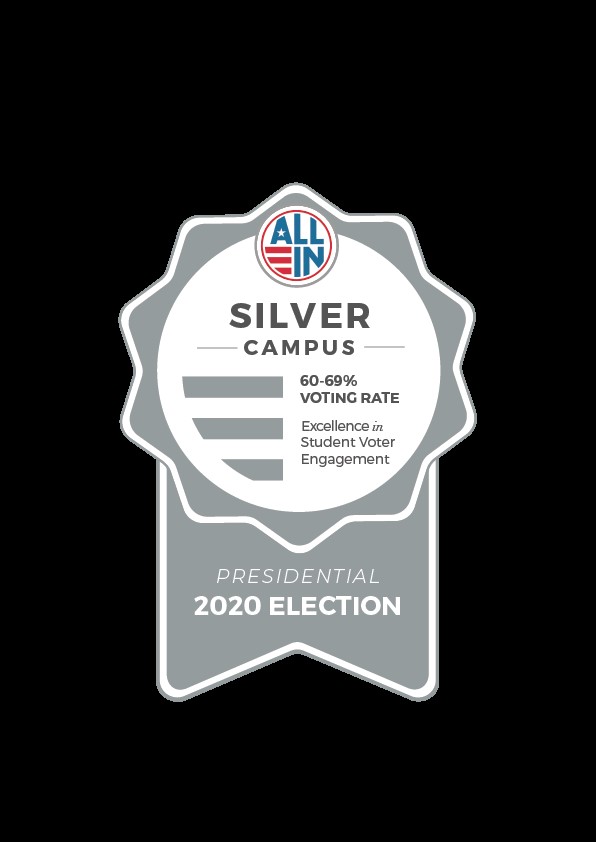 Trinity College received the 2021 Silver Seal award in the ALL IN Campus Democracy Challenge, recognizing select higher education institutions, educators, and students for their extraordinary work in student voter engagement during the 2020 presidential election.
"The Silver Seal award from the ALL IN Campus Democracy Challenge is a wonderful recognition of our campus's commitment to the pillars of our mission statement: To engage. To connect. To transform," said Trinity College President Joanne Berger-Sweeney. "A thank you to our TrinVotes! committee for leading the way in providing opportunities to increase participation in our electoral process. I am incredibly proud of our students' commitment to civic engagement and ensuring that our elected leaders understand their priorities and goals for the future."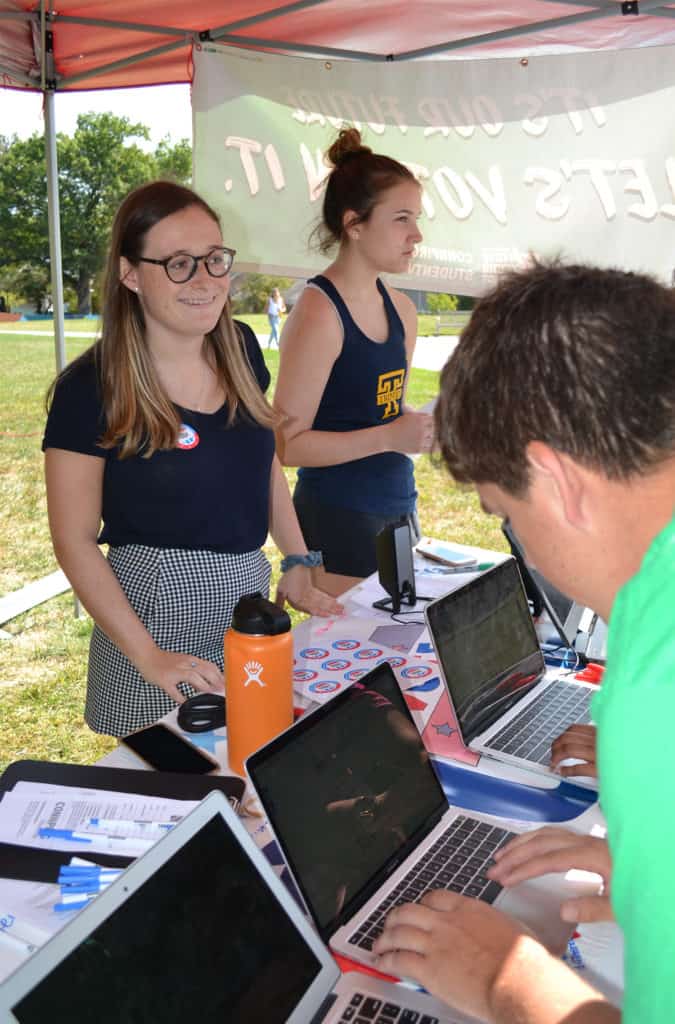 Along with the topline numbers, the NSLVE study also showed:
Voter turnout among Trinity students increased by 21.5 percentage points from 2016 to 2020
Trinity students voted 2 percentage points higher than the national average of more than 1,000 campuses participating in NSLVE
Biology/biomedical and English language/literature majors were most likely to vote
Looking to build on these results, the TrinVotes! Coalition and CONNPIRG students will keep working to increase voter participation of Trinity students.
"CONNPIRG students and the TrinVotes! Coalition will continue to raise the voices of student voters here at Trinity," said Hersom. "Together, we can show that our generation is active, involved, and ready to participate in the decisions that impact our country and community."